24 Days. Sigh.
Happiest of Fridays, awesome people! So last night, I was walking down to BART at around 8 PM, when I saw I saw a human walking with his dog. A dog I recognized. Because I follow that dog on instagram. So I walked up to the dog's human, and asked "does your dog have an instagram account?" Human said yes. And then I asked "is this Rio the Bernedoodle?" And it indeed was. That's right my friends, I went up and pet a cute dog because I recognized it from instagram. And I had not previously met the dog, or the owner. San Francisco is weird.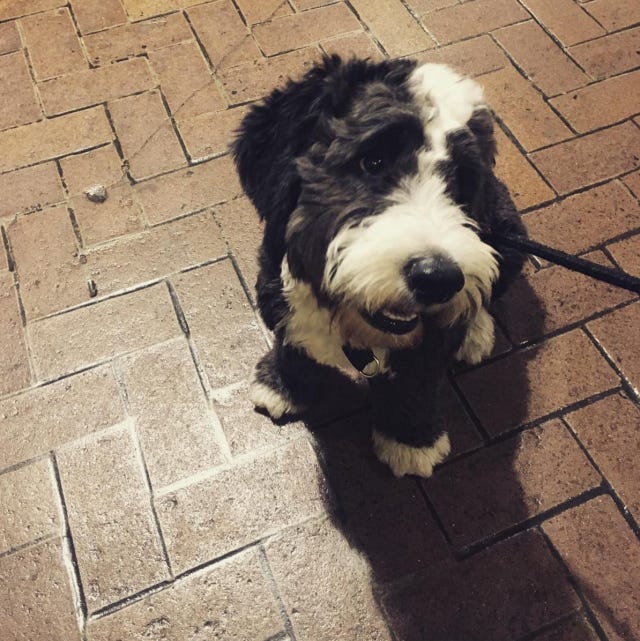 And other than that awesome story, I don't have much to report. As I was telling colleagues yesterday, I am so very burned out with this election, it's like every time I open twitter there's some other completely awful thing being discussed. And it's draining.
So I hope you're all able to meet your own canine celebrity this weekend. Or go for a walk. Or phone bank in Oakland. Or just spend time away from your screens.
Because you're all wonderful, and it's a long twenty-four days until the election.
Hugs,
Amy