Batman Doesn't Care About Climate Change
Happy Friday, darlings. Whether you're frantically calculating the carbon footprint of Batman, or trying to figure out exactly how your ancestors survived in the wild swings of Calgary weather in May, I hope you have a restful end of your week. Today I plan on binge-listening to the Harry Styles album, which is really good IMHO, and respecting him for respecting his teenage girl fans. Fuck yea, oh he of the magnificent hair.
But seriously, if you read one thing today, it should be my friend Miles Traer's delightful The Carbon Footprint of Superheroes. It is what the internet was made for, and the Smithsonian agrees.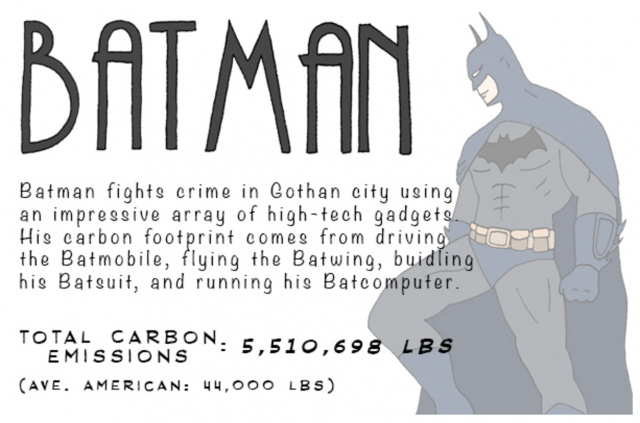 And for those who were working on the Montana special election, and are disheartened that the Democratic candidate lost to a reporter-punching, white supremecist-supporting tech billionaire, take heed what my friend Dorothy Pomerantz wrote on Medium this morning: Don't Be Discouraged. Trump won Montana by 20 points, and they haven't had a Dem congressperson since 1997 - this was a deep red seat. So stay true to your cause and keep calling.
Some stuff for ya:
Love you guys. See you next week :)