Blue Steel Diplomacy, and Other Canadian Treats
Happy Canada Day, Misschievians! Though I am down in the American Bay Area, my heart is in Calgary, and I won't lie - I've googled "Poutine San Francisco" a few times this morning.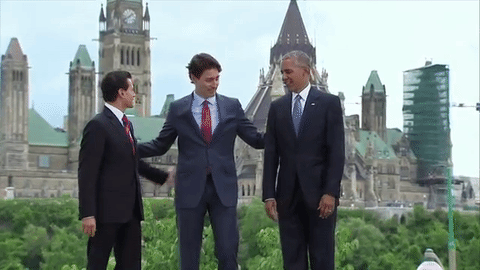 And speaking of my home and native land... ICYMI, this week was what's been dubbed the "Three Amigos" summit in Ottawa. Despite an awkward handshake (see above… this is why we have dress rehearsals, people) and Trudeau hideously utilizing the term "dudeplomacy" in public, it was a magnificent example of partnerships between nations, and what happens when your world leaders look like goddamned Ralph Lauren models.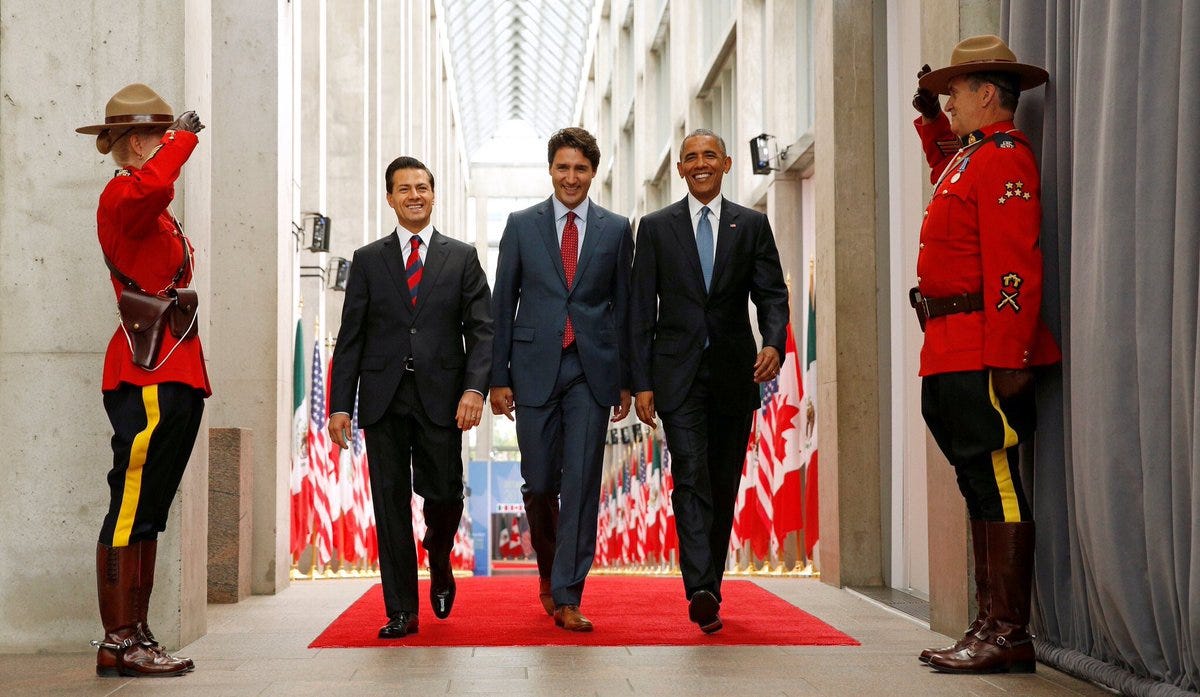 No joke, I squealed when I saw this photo
But seriously, it was a sliver of light in a week where international relations were pretty darned dour. The three leaders discussed LGBT rights, and pledged to work towards 50 percent clean energy. And then Obama got a rapturous reception from Canadian parliament, ending his 50-minute speech to the sound of "four more years!" As MSNBC noted, "[f]or all the Republican rhetoric about the lack of respect Obama enjoys on the international stage, even among our allies, yesterday was a reminder that complaints from the president's detractors couldn't be more wrong."
Compare all of this to the fact that yesterday Trump joked(?) that Mexicans may soon be flying planes over the US, and that Trump's fundraising emails have been likened to "An Annoying Co-Worker With Nothing To Do." (ht Tre.) Sigh. 'Scuze me while I google Poutine again.
And finally, the FDA once again tells us not to eat raw cookie dough. And before you call bullshit and eat an entire bowl in protest, turns out that it's the freaking flour that's contaminated. There is no joy in this world.
Missive will be missing for the July Fourth holiday on Monday, as I hope to be hiking with the dogs or sleeping in 😃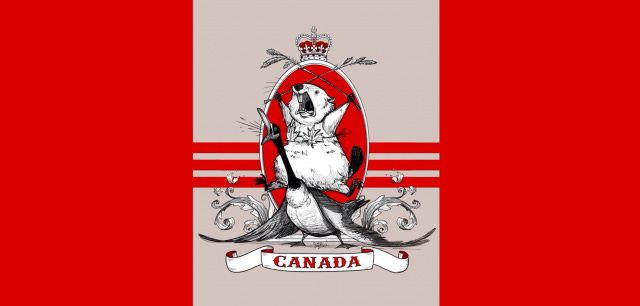 Oodles of hugs,
Amy