Frolicking Dachshunds, Stranded Beer Trucks, and What to Do With Your Arms.
Good morning everyone! In response to my developing dislike of the Super Bowl 'festivities' in San Francisco, someone pointed out to me that it was gosh darn un-American to not love the yearly event. So I slapped Kurt Varner's tweet of a Bud Light truck stuck on one of San Francisco's hills in front of them to illustrate exactly how this event is fitting into our city.
I also point those misguided questioners towards the Heinz Ketchup ad by DAVID Miami featuring a stampede of dachshunds dressed in hot dog costumes frolicking through a field. THAT is American exceptionalism* my friends, and something I will proudly wave a flag behind.
Sooooo Mother Jones points out that an advocacy organization that counts numerous junk food companies as members is bankrolling educational programs for children that, among other things, teach that every calorie is equal and that a balanced approach to food is having a child jog 95 minutes each time they have a grande Starbucks hot chocolate. Unfortunately, studies show that this approach to weight management is not true, and that the human body responds much differently to 1,000 calories of Kraft Dinner than it does to 1,000 calories of brussels sprouts. For instance, "sugar doesn't trigger the hormone that tells us we're full, so we tend to overeat when we have sweet foods and drinks." Seems shady to me *mourns over the loss of the graham cracker latte.*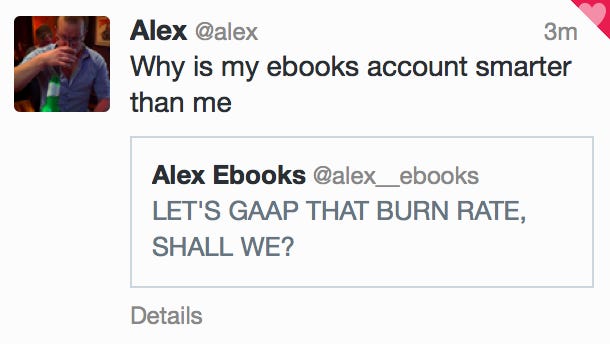 Casey Newton at The Verge wrote a charming ode to his Scion xB in response to the news that the Toyota-owned brand is being phased out. As a proud former owner of a used Scion we named Zinny, I can attest that, while dippy and awkward-looking, Scions were gas-sipping workhorses that were surprisingly fun to drive. Ben would take her down to Southern California every week while he was working there, and they had many adventures together. RIP Zinny, who we lost in an accident a few years back.

Also at The Verge, Michael Zelenko dove deep into the history of Hetch Hetchy reservoir in the Northern California Sierras. As San Francisco's storied drinking water supply, many restaurants in our fair city proudly proclaim that Hetch Hetchy is available upon request. In his piece, Zelenko examines the recent fight to restore the beautiful valley the Reservoir flooded a century ago, supplemented by archival images and gorgeous photos by McNair Evans. Come for the relevant news, stay for the history nerdery.
And finally, via Jezebel's excellent election section The Slot, Ted Cruz Doesn't Know What to Do With His Arms.
Hugs!
*Thanks to my cousin Tannis for the depressing reminder of how the rest of the world views America