FYI, Dr. Love is Not a Legally Accurate Moniker.
Ahoy hoy, Mischevians! I hope your week is treating you well so far. For today's sage wisdom, we turn to John Oliver who, in addition to reminding us to lay off of WebMD already, provided this wondrous gem in his anti-pop science segment this week: "When a strange man calling himself Dr. Love offers to hug you eights times a day, say no."
And, uh, FYI: supposedly the world's elite have been pumping themselves full of pureed lamb fetal tissue for more than half a century in order to stay young. Because capturing your impending mortality in a oil portrait is so gauche, come on.

Have I told you lately how much I love my Mum?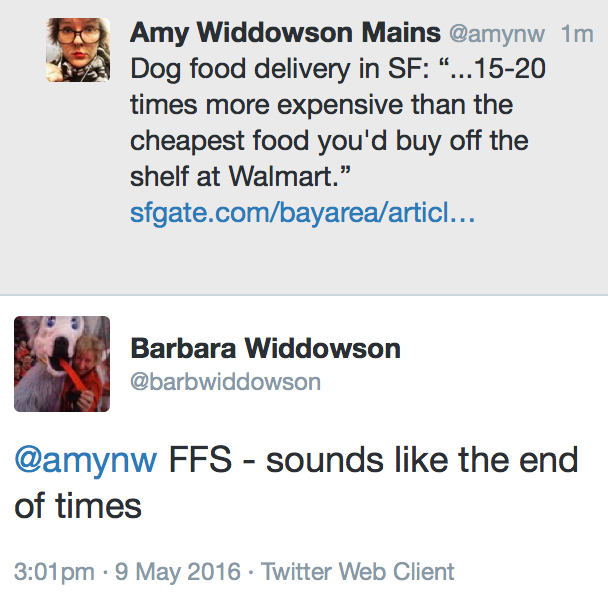 William Alden, who joined BuzzFeed SF from The New York Times, has been on a bit of a scoopity bender of late, revealing today that the CEO of beleaguered HR startup Benefits may have sold off $10 million in stock before the, ahem, regulatory indiscretions were brought to life. You know when someone hires the named partner of Keker & Van Nest, it's not because this is going to go down easy. Also, I haven't even entirely read this Bloomberg piece on Zenefits, but the flaming graphic is more than enough to supplement the headline Zenefits Was the Perfect Startup. Then It Self-Disrupted.
Which meant Caroline McCarthy had the prime opportunity to distribute her Unicorns to the Slaughterhouse bingo card - play along!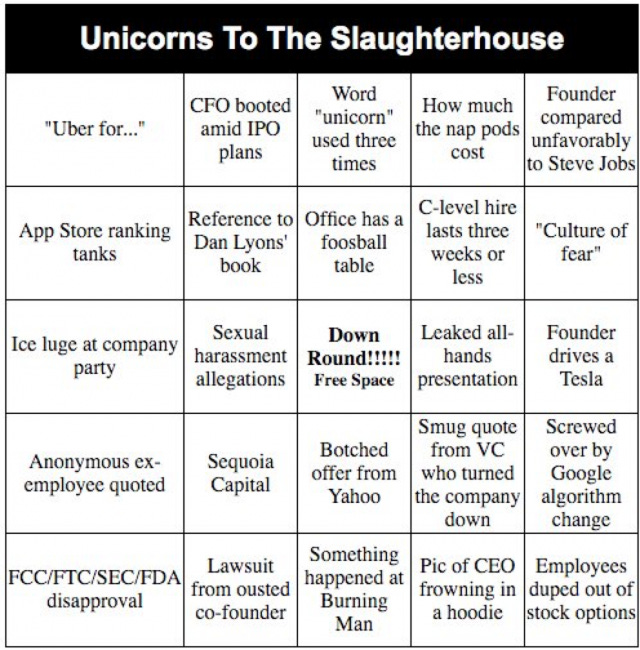 And if you need some joy in your life, here's a bunch of evacuated dogs from the Fort McMurray fires who got to fly in the cabin of their West Jet flight. BTW, thank you to everyone who donated to the Canadian Red Cross last week <3
Y'all know I appreciate having a bit of your time in the morning, right? :)