♫ It's Like Raaaaaaain, On Nats Opening Day… ♫
Happiest of Thursday, Missivians! It's a rainy 54 degrees (12 degrees for the rest of the world) in Washington D.C., so it seems the weather gods truly have it out for the Running of the Presidents, which is supposed to occur sometime during a sportsball game I am attending today. As always, I'm throwing my support behind the Teddy lobby.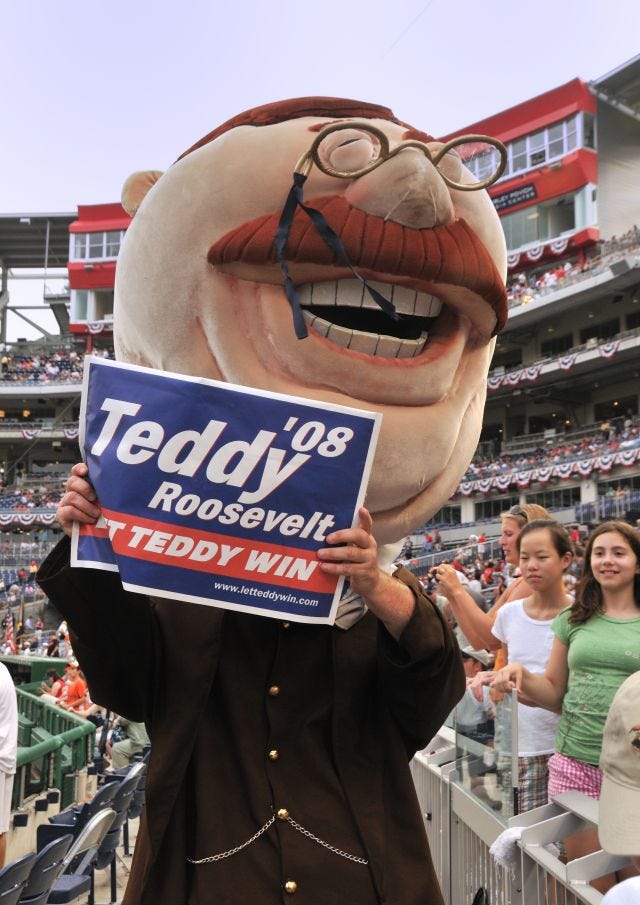 And before we talk about anything of substance - and be forewarned, this is a link-and-CAPS-heavy email - I order you all to watch this insane video of two dachshunds playing hockey because WHY THE FUCK NOT, PEOPLE? Also, if you're offended by the previous use of curse words, science says I'm smart because I swear and don't give a shit, so neener neener fart noise. Let's get to it.
I mentioned yesterday that you should give Glenn Thrush's interview with Hillary Clinton a listen, especially the part on the importance of the big D Democratic party, and Sanders's recent membership. I follow that advice with her literally LOLing on national TV when told the Sanders campaign said she may "destroy the Democratic party to satisfy the [her] ambitions to become president." The eyes say it all, mainly "ORLY, FRIENDZ?"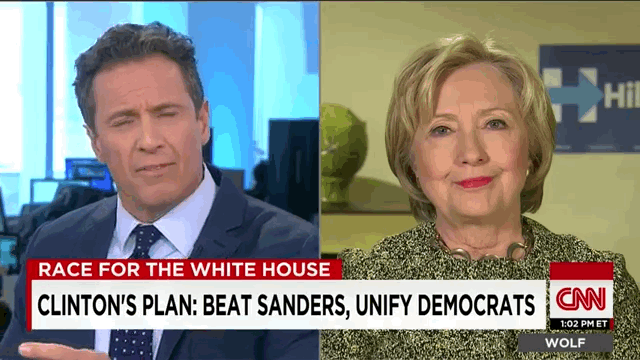 Today in Communication Darwin Awards: free bit of communications advice for staffers. DO NOT, under any circumstances, edit Wikipedia articles, because that shit gets noticed. And especially don't do so from an account with your name and industry in the handle.
Wanna feel inadequate? This nine-year-old journalist broke an embargo she didn't know about ON A MURDER SCENE, and is now dropping mad truth bombs at her haters in the freaking Guardian. Case in point (emphasis mine): "Yes, I am a nine-year-old girl. But I'm a reporter, first. I report the news… get off your computer and do something to stop all the crime going on in my town and I'll stop reporting on it. Until then, I'm going to keep doing my job."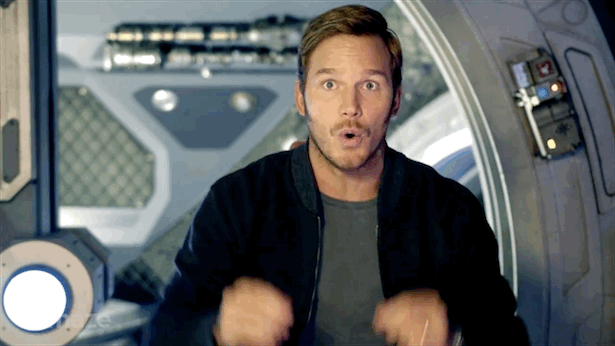 And for your daily dose of fake news, Heckled Christian Rock Band Knows How Jesus Felt.
WIDDOWSON MAINS OUT