Jargon-Free Mutant Goats for Chancellor
Have you recovered from the #DemDebate? Have you devoured all the hot takes your body can handle? Have you started digging out your apocalyptic fallout shelter in Arizona yet? Luckily, today's masterpiece is a humdinger of randomness. On y va!

So baseball happened to Canada and trash was thrown and bats were flipped and all of the True North now wants to have Juan Bautista's babies.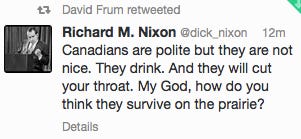 Niagara Falls now has a recycling mascot. Warning: you can never unseen Totes McGoats.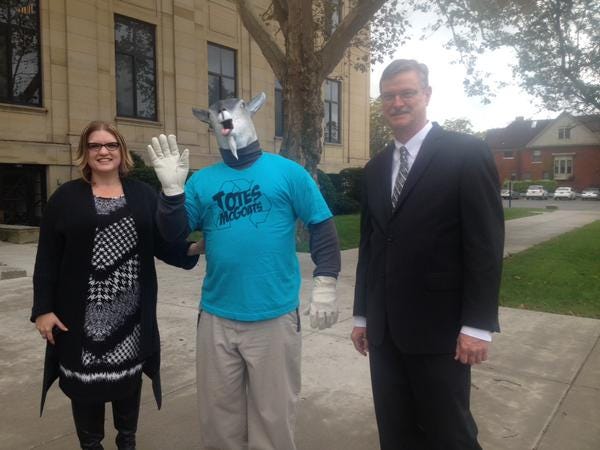 OH GOD WHY

I know you're all wondering what to get me for Chrismukkah - might I suggest the NERF Nuke for "MUTUALLY-ASSURED NERF DESTRUCTION.?" Or the Star Wars AT-AT Walker Dog Costume?
Jack Dorsey claimed he was sending a jargon-free firing memo for the Twitter layoffs, so Quartz edited the jargon out.




Need a reminder that humanity isn't just a garbage fire of pain and loneliness? I know I do: When A Farmer Was Too Sick To Harvest His Crops, The Community Banded Together To Do It For Him
The ACLU is suing the psychologists who created the CIA torture program and made $80 million+ over it. Sounds about right.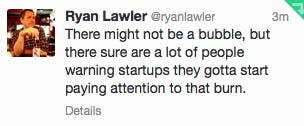 Today in glorious: Amtrak is testing whether small pets can be brought on their trains. Two things: 1) Trains are awesome and make me feel like a film noir heroine. 2) The headline of this story really captures the coveted three-year-old demographic. Dogs and cats can now go choo-choo: Amtrak tests pets on the rails

Tomorrow is Friday, darlings. Deep breaths, big smiles and lots of coffee.