Legislated Parental Leave, and Other Ways to Spend Badass Superhero Money
Good morning, darlings! For those of us in the States, this is a short week, with the Thanksgiving holiday providing [most] a welcome two-day respite, plus a week's worth of work crammed into three. For you Canadians, you do not have a holiday, but you do have socialized medicine, mandatory parental leave, a super hot prime minister and badass superhero money. So you've got those things going for you, which are nice.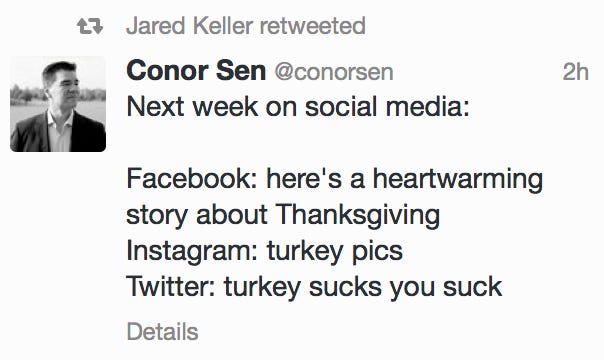 A note: I'll be taking Thursday and Friday off from newslettering this week, in order to cook an amazing Thanksgiving meal and spend time with hubby and the pups omg great band name.


So speaking of parental leave, this weekend I was speaking with a dear friend of mine who runs operations for a startup, and he surmised that working women are in the worst place when it comes to this sort of leave. If they have the leaver, great, if they take it. If they don't have it, they exhaust all of their vacation, disability and sick leave to take something, and will most likely still need to return before they'd like to. If they don't have it and they ask for it, they signal to their employer that a) they might want to have a child GOD FORBID and that b ) they'll want some time, thus impacting the business and potentially endangering their career path.
We were discussing this (at a wedding, obviously) after hearing about Mark Zuckerberg deciding to take two months off from Facebook when he and his wife welcome their new daughter. I applaud this, not only for the time he'll get with his family, but also for the message he's sending to his workers that, yes, taking advantage of Facebook's parental leave policy is even important to the Zuck. Unfortunately, that won't impact the 88% of Americans who are NOT offered leave through work.
In other lady news, the New York Times reminds us that Pinterest-spawned DIY weddings are stressful, pressure-filled, labor-intensive events that cause you to enlist your family, guests and first-born in servitude. But awesome news! Women in California and Oregon will soon be able to get birth control from pharmacists over-the-counter, removing the need for a doctor's appointment, so I guess we ladies are at a draw this week.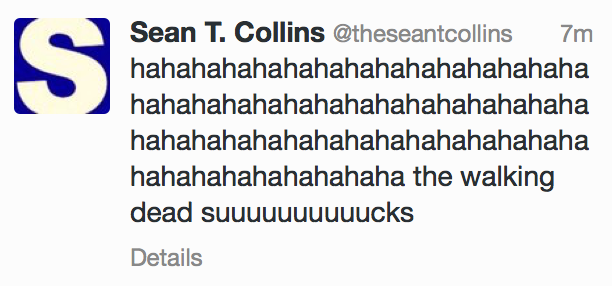 Happy to report that sometimes humanity is nonpartisan. My conservative crush S.E. Cupp wrote a column in the New York Daily News on the moral grounds for accepting refugees. While I disagree with her assessment of Obama's administration, I heartily endorse her message of will, courage, and remembering what it is to be American. Jay Inslee, governor of Washington, penned a wonderful piece in the New York Times on why it is times of uncertainty and fear we must still embody the best aspirations of our Union. So he's keeping his state's doors open to refugees.
Today, in "no shit Sherlock:" friend of this fair newsletter and absolutely amazing human Shmuel pointed me to the question Is Gentrification the Result of Rich People's Quest for Shorter Commutes? Uh, the answer is yes.


And finally, watch SNL's thanksgiving Adele parody because you may need to know how to respond if someone tells you they're voting for Ben Carson this Thursday.
Hello from the outside, my darlings!