Let's Do This: Super Tuesday, or Bust.
OK folks, time to get your game faces on. Make sure this puppy wearing braces is in an easily accessible sanity tab, pick a beverage of your choice for your watch party's drinking game - mine is the tears of our forefathers with a Xanax back - and do some SCOTUS Blog binge-reading to remind yourself of why this circus is really really really freaking important.

I encourage you to read The Hill's 5 things to watch for on Super Tuesday to help frame today's races, as well as Catherine Rampell's reminder that, Surprise — Trump, Cruz and Rubio aren't all that different. And knowing how politically-aware and on top of it you lovely readers are, you've already watched, reacted and tweeted about John Oliver's masterful take on Donald Trump - excuse me, Drumph - and how the Trump myth is just that.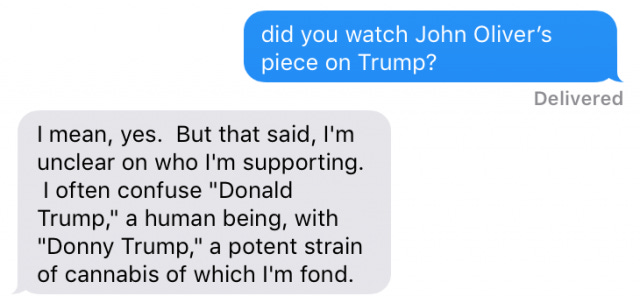 And if you're in a primary state, and care about what happens to your political party of choice, VOTE! Because if you don't, reading this Missive may become your only excuse for complaining 😉 See you tomorrow,
May the odds be ever in decency's favor,
Amy