Light Lattes and Awkward Encounters
Good morning, y'all! I'm just getting over President Obama's suuuuuuuuper awkward 'handshake' with Raul Castro. Was Castro expecting a pumped arm victory stance? A community theater standing ovation bow? Did Obama go in for a noogie and Castro deftly reflected it? I guess we'll always have this gif:


ANYHOO
In the San Francisco Chronicle, Kish Rajan of CALinnovates (#client) takes a look at the state of Bay Area infrastructure after @SFBart's radical transparency last week. TL;DR: we've got a lot of work to do. And Taylor Huckaby, the individual behind last week's honest tweets, penned a piece for Popular Mechanics on the current situation and why he responded the way he did. Alarmingly, it includes pointing out that "tunnel walls below downtown San Francisco (which are below sea level) are struggling to remain waterproof." Uh, great.
Politico reports that Republican strategists are concerned about the impact of candidate Trump on their House majority.
The Washington Post says that electing Donald Trump would be a "radical risk" after he displayed a "breezy willingness to ignore facts and evidence." And then he told the deputy Opinions editor - a female - she was beautiful.
The Justice Department doesn't need Apple's stupid help to unlock the San Bernadino shooting iPhone after all, so they've postponed a court hearing and taken all their marbles home.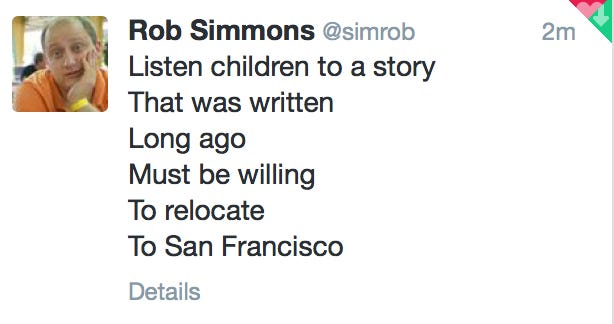 And finally, an SF Starbucks patron is suing the chain because their lattes feel light. As a former Starbucks barista, I can tell you WE WEIGHED THAT SHIT IN TRAINING, YO. And as Starbucks pointed out in response, you can always ask them to remake it. Oh to have a life where my slightly-light macchiato is the worst thing in my day. Also, #protip: Ask for a grande in a venti cup and you'll get more. You're welcome, readers.

Toodles, darlings!