Mike Hot Pence in GQ, and Other Reasons To Keep On Keepin' On
AMY HAS PARTISAN TENDENCIES ALERT: Are you in San Francisco? Do you want Dems to take back the house in 2018? Do you want to discuss this and other concerns with fellow Bay Area democrats? Tickets are still available for a reception tomorrow with DNC Chair Tom Perez at Delancey Street Restaurant in San Francisco. As a co-host of the event, I'd love to see you there.
And for your not-so-serious political perusing, Glen Pannell, who directed quite a few of you fabulous Mischevians for the kickline-friendly Princeton Triangle Club, has been featured in GQ magazine as his fundraising-for-progressive-causes character Mike Hot Pence. And yes, he looks freaking fantastic, especially in this social gathering photo.
It's a little on the nose, don't ya think?

Finally, here are two Twitter reactions that got me through the shitshow that was the last 24 hours: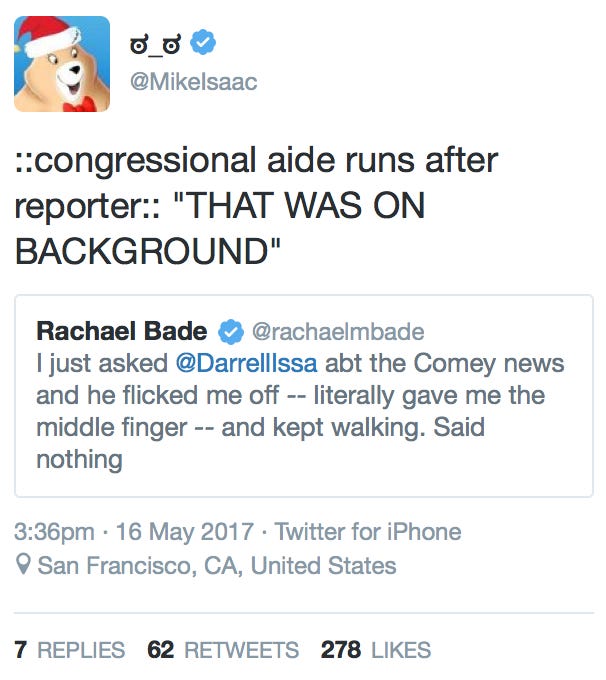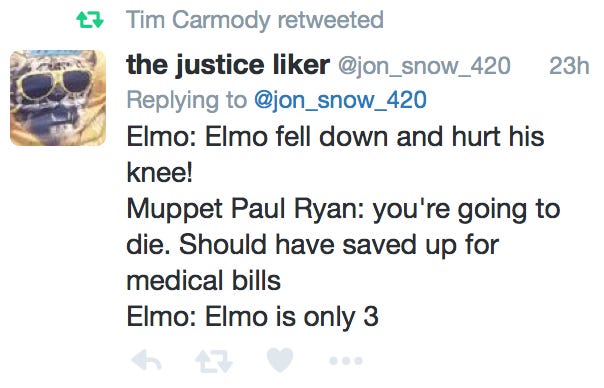 Toodles, my poodles. See you tomorrow.