Needed: small dog-sized raccoon costume.
Good morning! Quick Missive today because week before holiday weekend = craziest of weeks.
The only thing I encourage you to read this morning is this 2013 New York Magazine piece on female professional relationships. Shared with me by my colleague Stefana, Shine Theory: Why Powerful Women Make the Greatest Friends is a great reminder of rising tides lifting boats, etc. Main takeaway = surround yourself with awesome people, and build your network by introducing awesome people to other awesome people.

Also, have friends/neighbors who are willing to text you when your dog is being insane.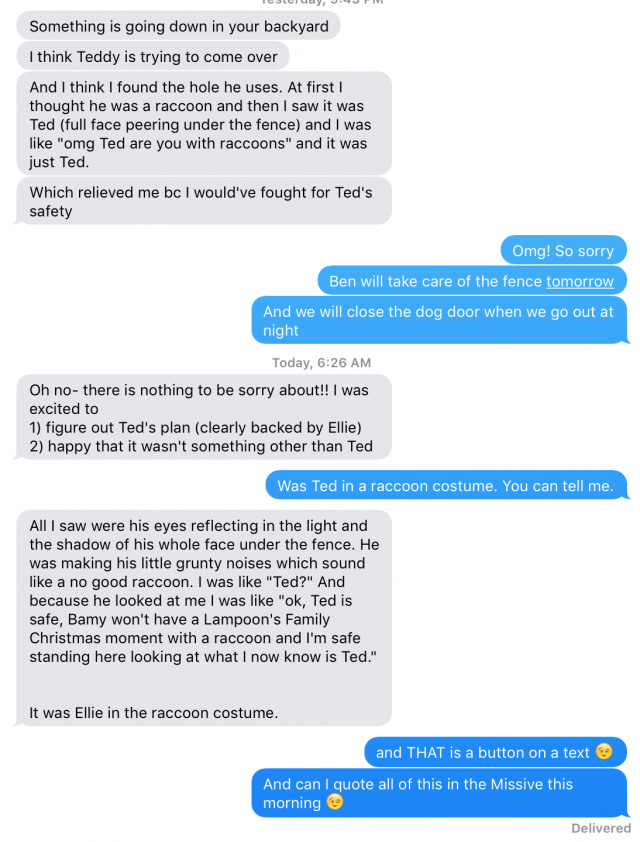 Stay cool, y'all!