On Fridays, we use GIFs.
You probably read that the new chief of the US Environmental Protection Agency said that carbon dioxide is not the "primary contributor" to climate change.



To which I say sure, mmmhmm, ok. Not that I'm dismissive of how batshit crazy it is to have an EPA head saying this. It's crazy, and awful, and oh darn, there I go on one of my fear spirals...

I've been showing my parents around the East Bay for the past few days, and it seems like every hour or so I say something along the lines of "I'm just so glad we live in California." Because especially when it comes to knowing what's what about climate change, California's gonna keep reducing those emissions levels because WHY THE HELL NOT.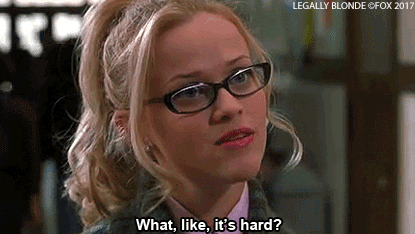 Don't believe me? Look at our leadership. Over at the Huffington Post, client and ass-kicking climate policy whisperer Anne Smart looks at how leadership from California's governor, State Senate, CPUC and Air Resources Board is helping ensure that the state reaches its aggressive emissions reductions. Because we don't exactly have time right now to go back to whether or not climate change is a thing.

And this gif didn't fit, but I couldn't NOT include it…