Reading List: Don't You Love The Smell Of Blatant Corruption In The Morning?
My dearests! Happy Friday, I hope your week treated you well and that you're gearing up for another restful weekend. I seem to have re-caught (or never shaken?) whichever cold is stalking the Bay Area, so I look forward to partaking in homemade chicken broth and plenty of sleep over the next 72 hours.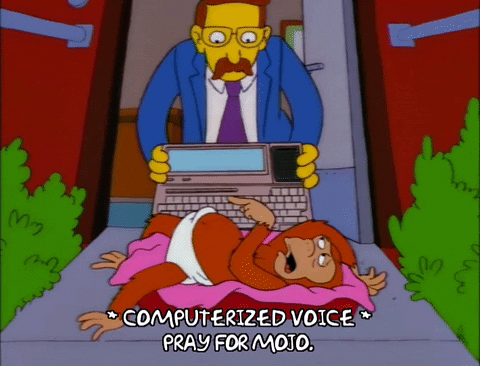 And hey, there's much longform content to consume! So let's get to it…
David A. Fahrenthold, What President Trump's company charges the Secret Service (The Washington Post) - David Fahrenthold has had his finger on the financial malfeasance of the Trumps since he was tracking "donations" via physical legal pad in 2015. Now, via FOIA request and some crafty deducing, he and his team figured out that we taxpayers have paid "charges have been as high as $650 per night for a Mar-a-Lago Club hotel room, or $17,000 a month for a cottage at Trump National Golf Club Bedminster" for the 342 days during his term President Trump has visited one of his own properties. A reminder: WE MADE PRESIDENT CARTER GIVE UP HIS DAMNED PEANUT FARM.
McKay Coppins, The Billion-Dollar Disinformation Campaign to Reelect the President (The Atlantic) - And not to freak you out, but if much in this McKay Coppins piece comes to pass, we may be handing our taxes over to Trump National for another term to come…
Daniel Markovits, How McKinsey Destroyed the Middle Class (The Atlantic) - Have not read this one yet—it's on the kindle for tonight!—but this article intrigues me, especially since when I graduated from college, I participated in what was then known as Princeton Project 55 (now Princeton Alumni Corps,) an organization dedicated to placing Princeton grads in non-profits, as opposed to consulting firms. Now, I am in management at a for-profit company, so this piece on how management functions being outsourced may have impacted the middle class intrigues me.
Stephanie M. Lee, Juul Employees Say "Morale Is At An All-Time Low" After Its Worst Year Ever (BuzzFeed News) - Ooof. Just….. oof.
David Brown, WeCrashed (Wondery) - This podcast on the rise of WeWork is BONKERS, and basically the safe-for-work version of the story told on Missive favorite Behind the Bastards. And makes me regret not attempting to create a company when I first moved to San Francisco, because if all of this could dupe investors for billions, why can't I? (Spoiler alert: morals and a deeply-rooted sense of shame.)
Brandy Zadrozny, On Facebook, anti-vaxxers urged a mom not to give her son Tamiflu. He later died. (NBC News) - And finally, a reminder that, in a year when children are dying from the flu, the advice of your doctor is generally > the advice of strangers from a Facebook group. What a tragic story (h/t my Mum, who hopes y'all got your flu shots this year!)
Y'all are lovely. Be kind to each other, and get some rest this weekend!
xoxo Amy