Self-Care in the Eye of the Storm
Happiest of Tuesdays, my lovelies! But how's everyone doing? Woof, this election season has been a rough one, and election stress is a real thing.
The American Psychological Association (APA), the largest professional organization of psychologists in the US, recently conducted their Stress in America study, and found that 52% of adults surveyed said that this election was a big source of stress. And four in ten respondents said that political discussions on social media cause them stress.
So how do we get through this next week? The APA provides the following tips as to how to manage stress this election season:
Limit 24/7 media consumption, aka log out of Facebook

Avoid getting into political discussions if you know they will escalate, and note how often you are talking about it (i.e.: see Facebook note above.)

Instead of stressing about what might happen, do something constructive with that energy. I'll be hosting the phonebooks at Oakland for Hillary this weekend, the Bay Area GOP is also hosting events, and non-partisan Rock The Vote is also hosting Get Out the Vote (GOTV) events around the country.

In the words of the APA, "Whatever happens on Nov. 8, life will go on… Avoid catastrophizing, and maintain a balanced perspective." Also, I think catastrophizing is the greatest world I'd never read before.

VOTE. From the APA: " By voting, you will hopefully feel you are taking a proactive step and participating in what for many has been a stressful election cycle."
I would add to this list self-care: go for a walk, hug your dog, take a yoga class, see a movie, try a meditation app. And surround yourself with bipartisan awesome. I'm very very lucky to have wonderful friends and colleagues from both sides of the aisle, especially those like Dan who know that the best way to bridge a political divide is puppies.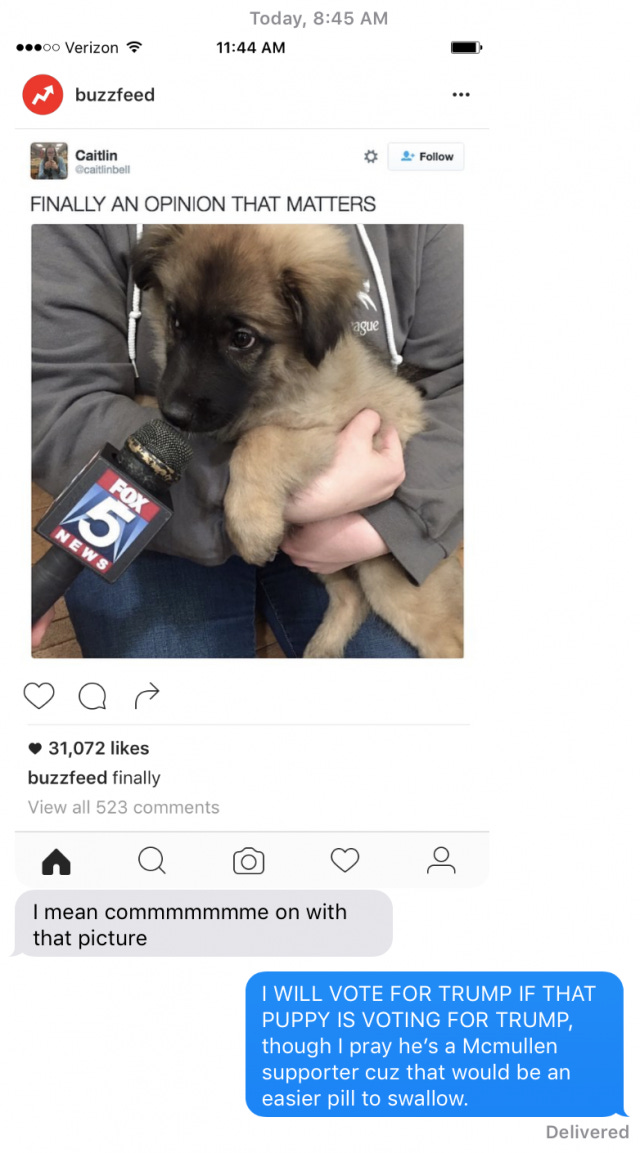 Take care of each other, y'all.