Snapshots From The Apocalypse, 2020 SF Edition
Hello, my doves. Yesterday was… surreal. The San Francisco Bay Area and other metropolitan areas were blanketed in a thick layer of orangey-yellow smoke from the fires along the West Coast, which kept us at twilight-levels all day. It was spooky as all heck and much too far on the Blade Runner scale for my own liking — it's unsettling to be working in the dark in your apartment at 10 am, and even more disquieting to be slightly lit by the dull cast of smokey haze.
I had to move my car because the city has started ticketing for street cleaning again, and when I got there I wiped ash off of my door handle.
So after lifting my laptop up to show City Hall nestled in yellow light to every single one of my non-Bay Area colleagues and clients, I went for a walk to take photos. You see, as Gizmodo discussed yesterday, my iPhone's auto white balance was just not covering it. I wanted to capture the other-worldly experience that we were all collectively enduring.
Below are photos I took in the area near my apartment with no editing other than cropping and straightening. All photos taken around lunchtime.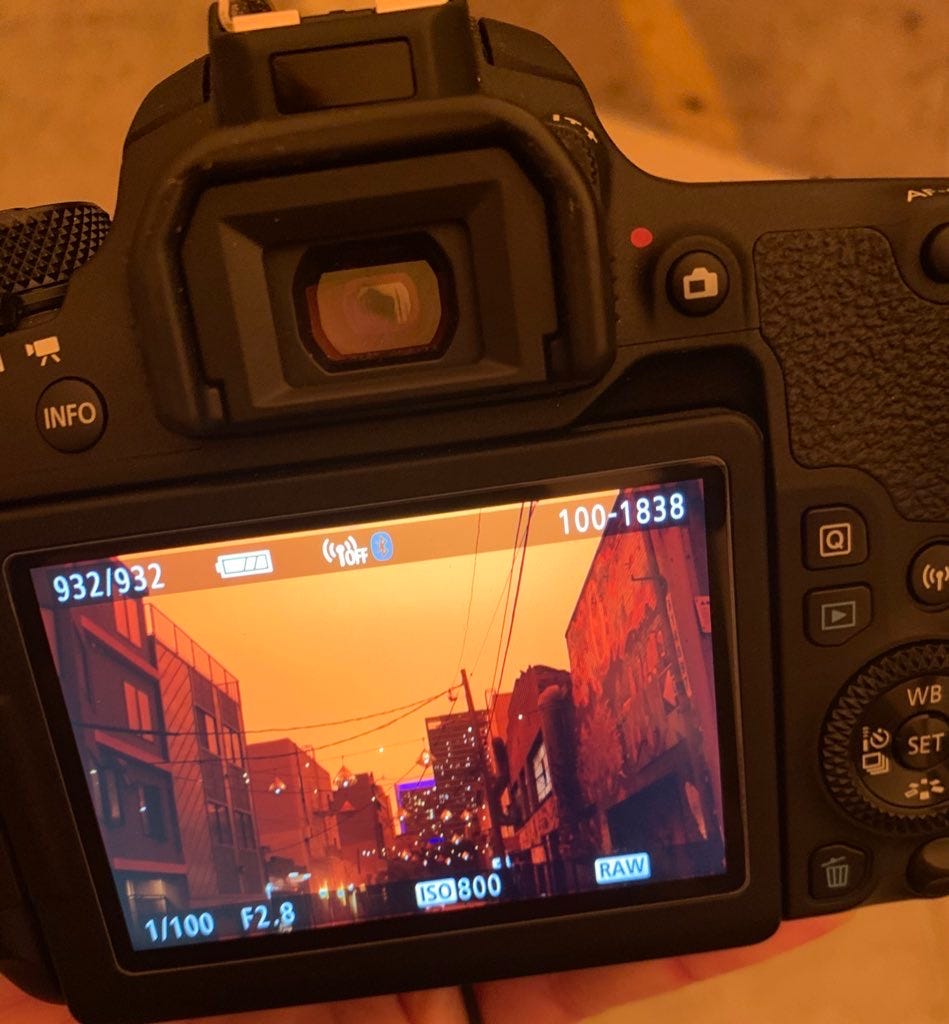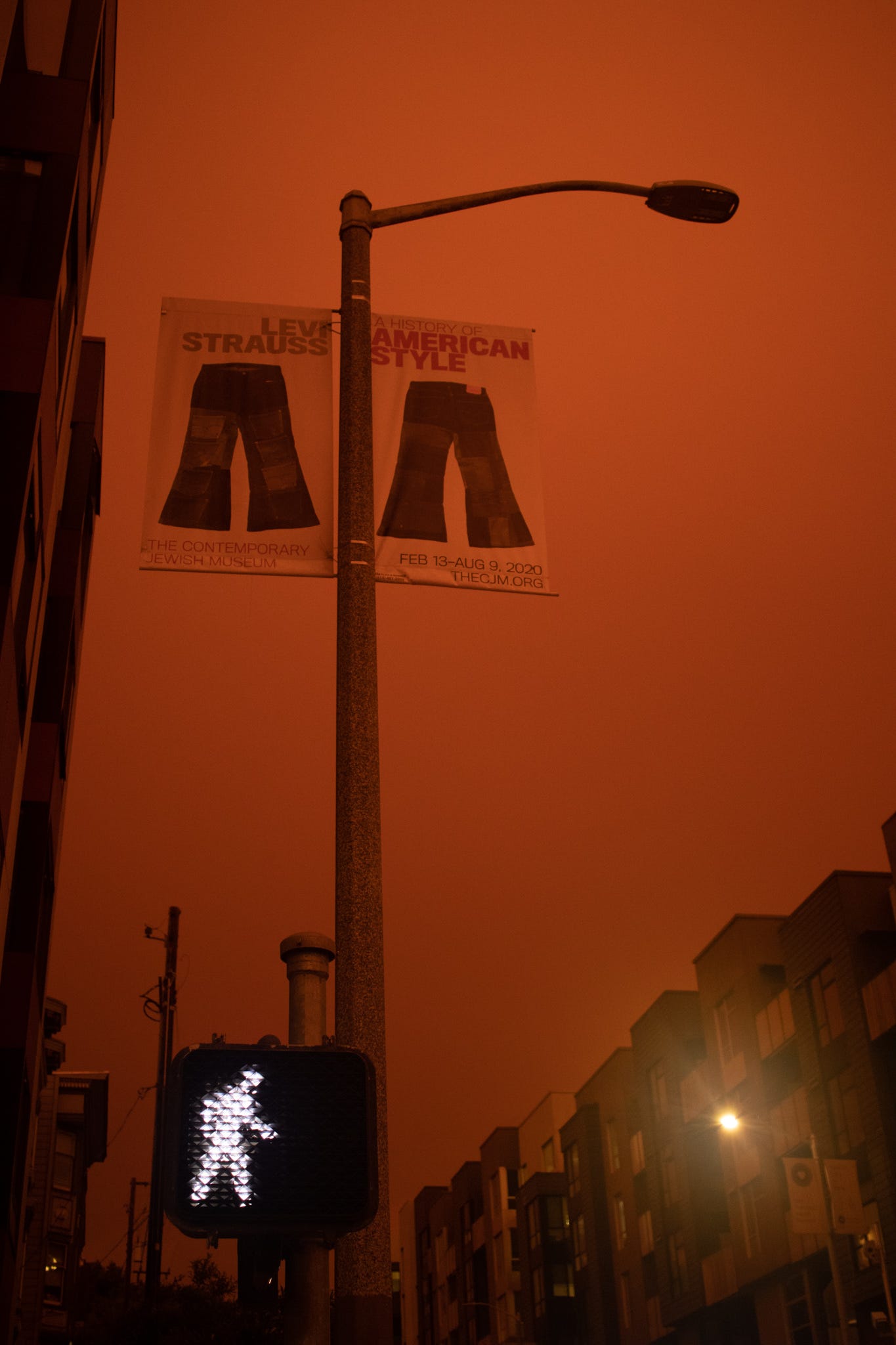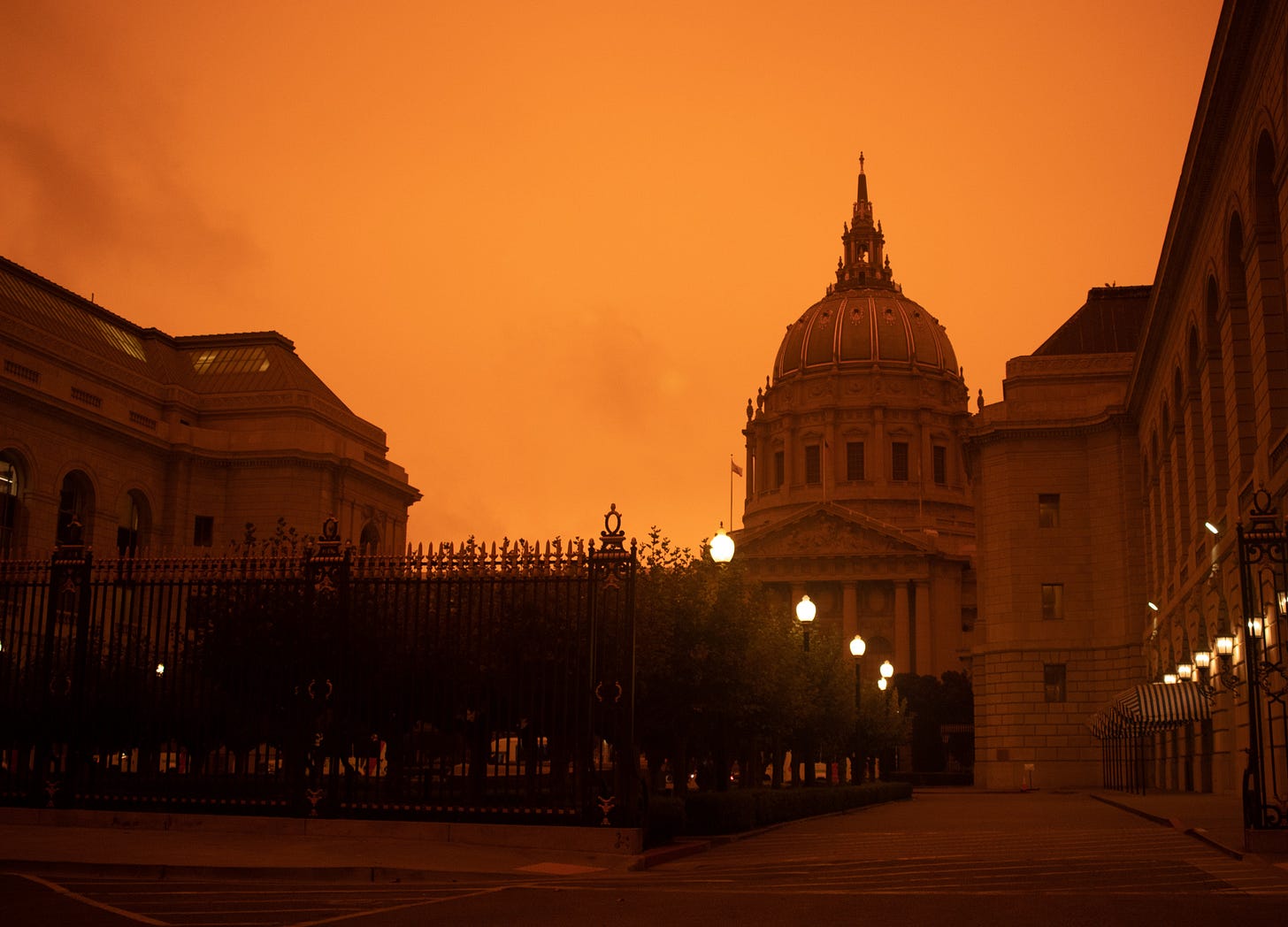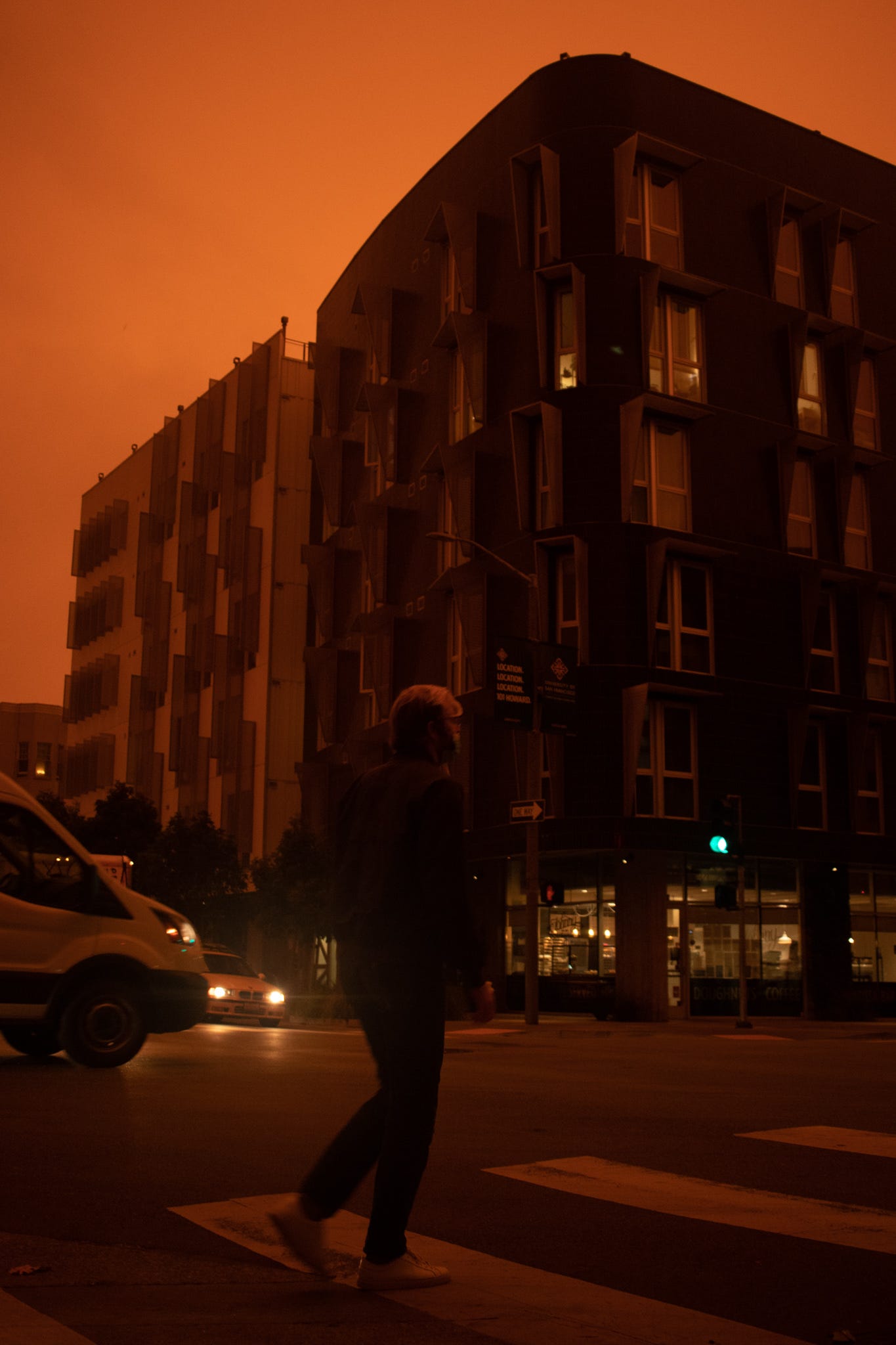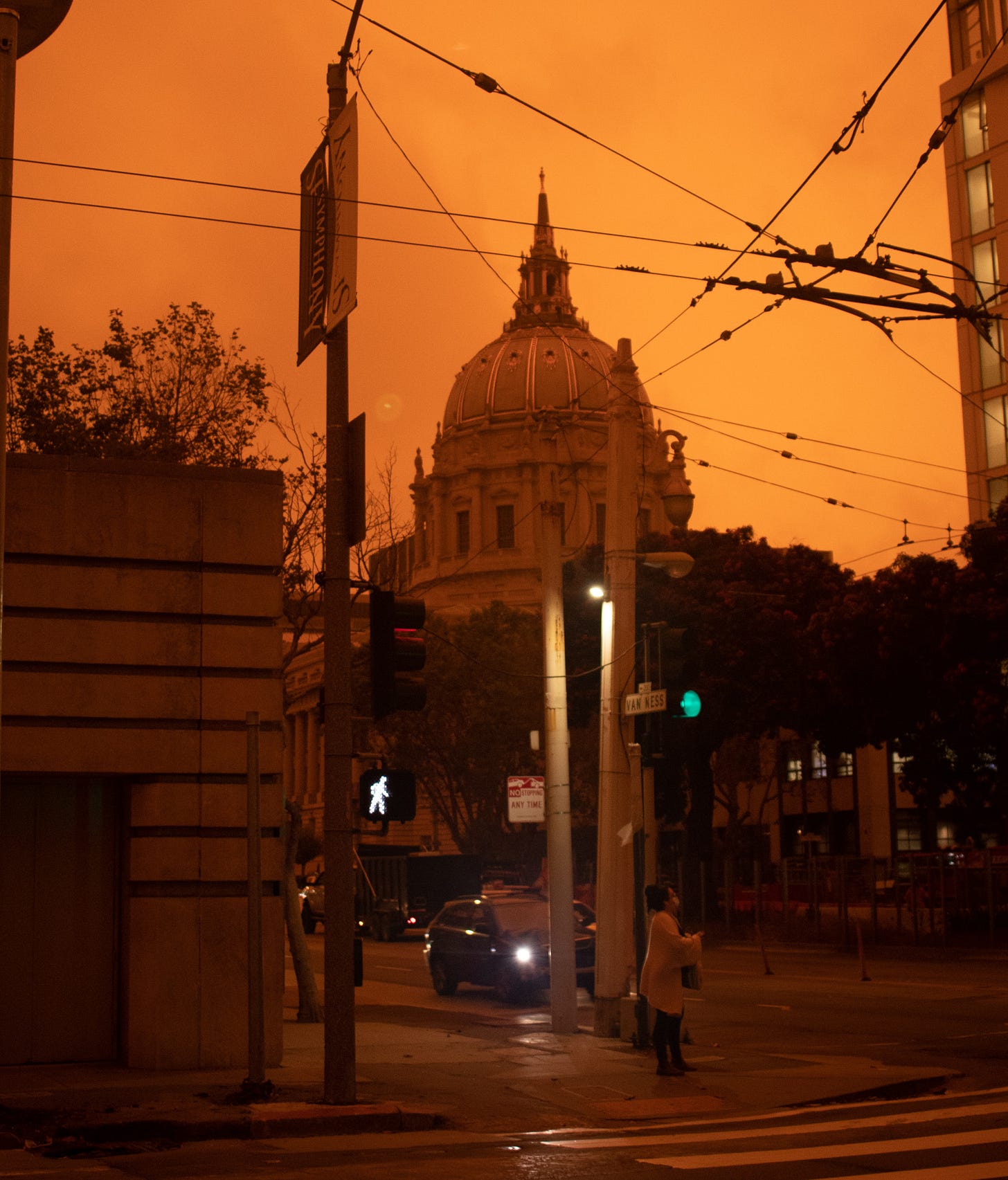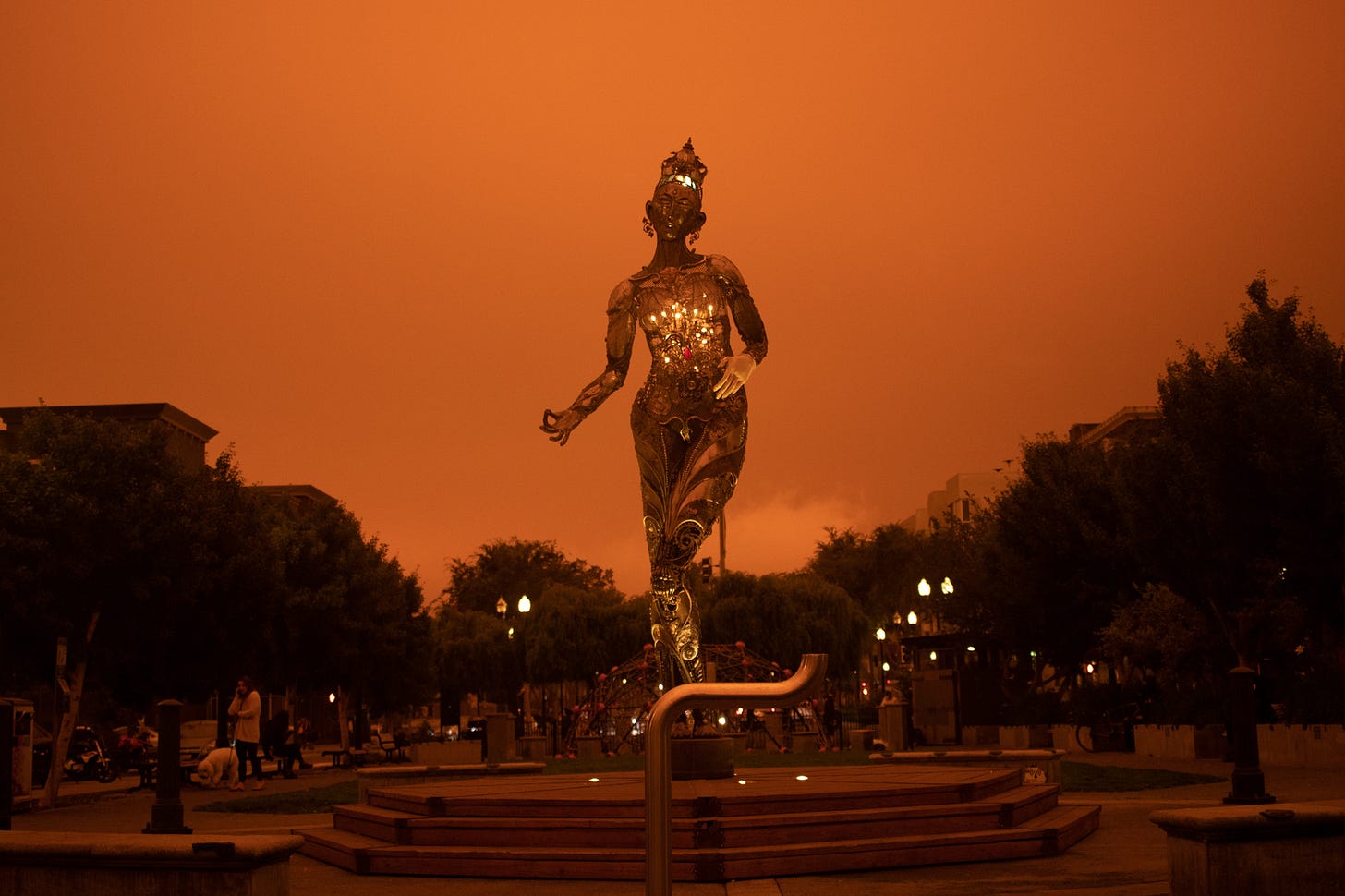 Later, walking near City Hall, I got a sharp piece of ash in my left eye, and cried mascara onto my mask until I got home. All I could think of was that it might be a tiny part of someone's home.
2.5 million acres of California have burned this year. As Charlie Warzel so pointedly asked yesterday in The New York Times, "Would you feel more urgency about climate change if all you could see was smoke?"
Be kind to each other. And listen to science.
Xoxo Amy