Talkin' Turkey: Lies, Damned Lies, and Donald Trump
Happy day-before-American-Thanksgiving, or as my family and friends up north call it, Wednesday. We're doing a full dinner at our place, and we've almost made everything we can before hand. Don't believe I can be that organized? Check out my home-brewed kombucha log and marvel in my spreadsheet-y goodness. My 30s mean business.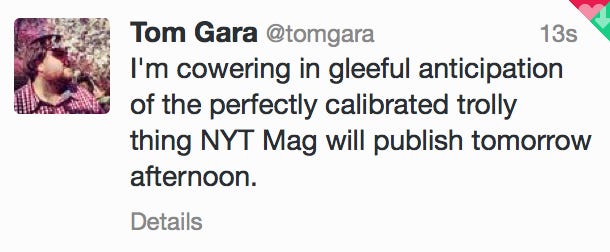 Reminder: no newsletter tomorrow or Friday :) Otherwise, I'm spending the next few days curled up in in a festive holiday onesie, with a cup of soylent cocoa, warming myself with the mesmerizing New York Times data simulation on the airline clusterfuck many of our fellow Americans are embarking on, or are currently in the throes of. It's actually super gorgeous, though it would be great if someone could explain why practically the entire eastern seaboard decamps to Florida?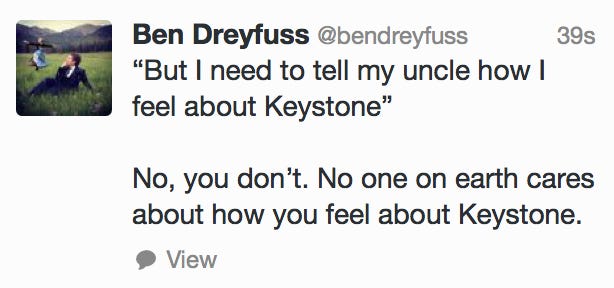 CNN confirms that Trump is the monster that racist email chains and Facebook posts begat.
Related suggested reading for this weekend includes Carl Sagan's Demon-Haunted World: Science as a Candle in the Dark. I just finished it, and if you're interested in how normally well-behaved people can turn into witch-hunting mobs, whether in Salem or during the demonic day care scare of the 80s, this book is for you. Don't have time for that? At least check out The
Atlantic's look on why scientific faith is different from religious faith, despite what Ben Caron conflates.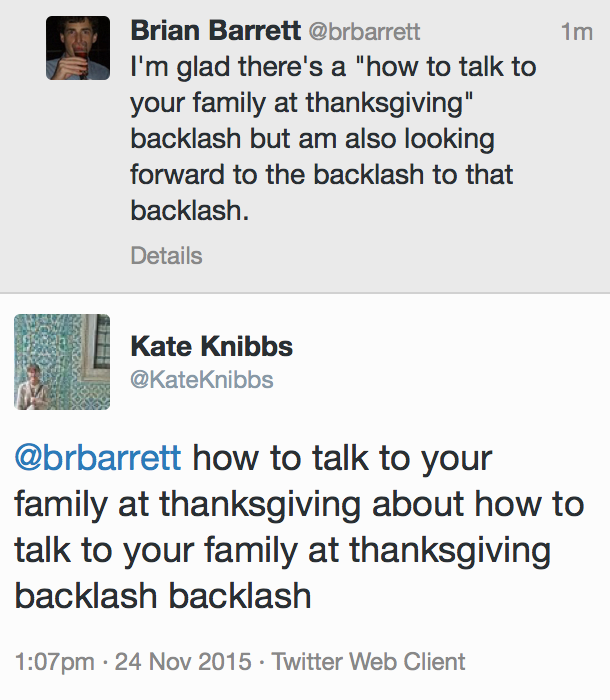 Catherine Rampell examines how Zuck's two-months off may help de-stigmatize paternity leave, which may also help take the burden off of women alone utilizing work-life accommodations. Says Rampell, "if you want to make parental leave seem simultaneously glamorous and normal, it's hard to imagine a more effective national spokesman than this hoodied, self-made billionaire."
And finally, SF may flood this weekend wee!
This Thanksgiving, I am thankful for YOU, dear readers. Have a great rest of your week :)