Tomorrow: I'll be speaking at Odd Salon Curiosity!
All, if you're in the Bay Area and are looking for some good ol' fashioned nerdy entertainment, tomorrow night is the season opener for Odd Salon Year 5! I'll be speaking on the Egyptian Hall in London, and the rest of the line-up is so so so very good.

Reigh Robitaille: Treasures, Secrets, & Scandals of Rudolf II
James Manion: Barbara von Beck: A Face To Be Seen
Casey Selden: How Do You Measure a Pachy-term? Ibn Al-Jazari's Amazing Elephant Clock
Andrey Tselikov: Curiosity Killed the Wives: Punishment and Reward in Myth and Folktales
Seth Rosenblatt: Frederik Ruysch's Anatomical Oddities and Human Dioramas
Amy Mains: The Egyptian Hall: Performative Curiosities in London's House of Mysteries

Cocktail hour starts at 6:30 at The Public Works (161 Erie Street, San Francisco) and talks kickoff around 7:30.

If you're not in the Bay Area, or can't make it tomorrow, here's a gif of the Left Shark, which I hear is a helluva a lot better than the trash JT tried to pull of last night.*
SEND ME YOUR HOT SPORTSBALL TAKES.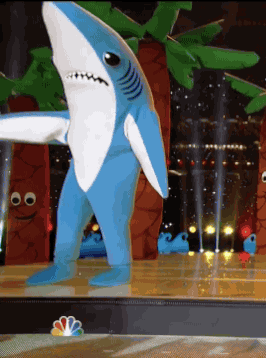 Toodles!
*I only heard, because I do not watch the sportsball, instead I finish up my talks for performative nerdery ;)