#VapeLife, Exorcising Your Inner Marxist, and 5,000 Words on the Biebs.
I learned a hard lesson last night, my friends. Pro tip: don't grumpily ask that fellow yogis turn off their damned phones halfway through a yin class. I received much stink eye, yet nary a phone turned off. Apparently I haven't passed the 'vibrating iPhones on hardwood' level of meditating.
An actual Congressman of these United States indulged in that #vapelife on the floor of the House this week, puffing away in protest of a law banning vaporizers on planes. He then devolved into a discussion of why they don't call them e-cigs because they are "personal vaporizer[s]" and I can't believe I am even typing this up. And BTW, there is an organization called the American Vaping Association. YOLO, I guess? And of course he's from California, why did you even have to ask.
In San Francisco, a trial focused on gender bias in engineering has slipped into the insane world of non-compete issues, and this one is especially wonky. In the suit, Tina Huang claims that the engineering group was led mostly by men, and that when she pointed this out to then-CEO Dick Costolo, she was iced on "indefinite leave." Eventually she quit, and went to Sutter Hill Ventures after reaching out to an employee and former Twitter colleague, Sam Pullara. As Pullara is one of the witnesses to the discrimination, Twitter's lawyer, Lynn Hermle - who also represented KPCB in their gender bias suit - has told him he probably violated his employment contract by working with Huang. Basically, the entire thing is messy, and will have larger implications on both the diversity and employment contract fronts, at least in terms of public discussion.
The New Republic takes a look at David Oppenheimer's new book "Exit Right: The People Who Left the Left and Reshaped the American Economy" - great title IMHO. In the book, Oppenheimer examines how many of our conservative thinkers, from Chambers to Reagan to Hitchens, started out as "Marxist intellectuals" and the like. Unrelated, from yesterday: ;)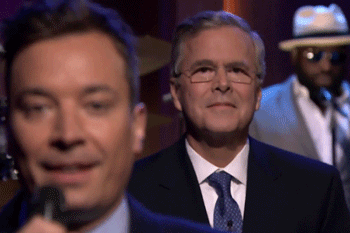 Luxuriate in learning about what the Disney Renaissance, Instagram style, fashion bloggers and 90s-nostalgia have wrought: Disneybounding, wherein 20-somethings devise elaborate outfits as homage to Disney films and go to Disneyland, without crossing the very strict "no adult costumes" park rules. It all sounds very creative and fun to me, but I draw your attention to this one Facebook comment highlighted in the piece: ""Please everyone respect the Rights of Disney and their characters," one impassioned poster wrote. "By all means Bound as if your heart was about to explode but always remember that we are guests-privileged to pass through Walter's [Walt Disney] world—hopefully to be forever changed and uplifted in his dreams." He signed off with a smile emoji."" AWKWARD TURTLE.
And finally, normally I wouldn't recommend you devote any of your weekend time to Justin Bieber, but when a nearly 5,000 word profile on the Biebs is written by Caity Fucking Weaver, you don't ask questions, you just read as if your life depended on it. GET ON IT, PEOPLE.
Have I told you all lately that I love you? HAVE A GREAT WEEKEND!