Discover more from The Morning Missive
What has five links and seven jokes? Hopefully this Morning's Missive. All the quick, funny and human tech and politics catch-up you need to get your day started, all in the time it takes you to perfect your Zoom lighting.
Voting Outrage, Vomit-Inducing Tweets, and Obama's Out of F*cks.
Happy Thursday! Thanks to Mike for the gif below to get us started this morning.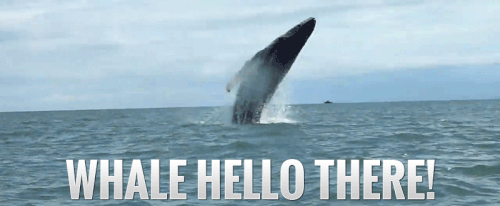 The editorial board at the Arizona Republic blasted county officials after reduced polling stations (from 200+ to 60) led to five-hour long lines in Tuesday's primary, calling it an "outrage."
Donald Trump retweeted an image disparagingly comparing the physical appearance of Heidi Cruz - a badass businesswoman and former public servant in her own right - to Melania Trump. Ben Dreyfuss at Mother Jones sums it up for us in a headline: Donald Trump Just Sent A Tweet That Makes Me Want To Throw Up Until I Drown In My Own Vomit.
Psst: Paul Ryan is trying to save the GOP from Donald Trump.
You won't believe how Nike lost Steph to Under Armour - For anyone who's ever pitched anything, the idea of sending in the B team and leaving another client's name on a Power Point preso takes the cringe level to 11.
While former Toronto mayor Rob Ford was a punchline, especially after the crack tape, his early death from cancer have caused many in the media to reflect on his life and public service as a whole. BuzzFeed's Ivor Tostell breaks down Ford's volatile public life.
And finally, my God I am going to miss Obama with all of my heart and soul. His response to Cruz's statement on patrolling Muslim neighborhoods threw all of the shade. Or, as Esquire put it in the headline, President Obama, Who Has Run Out of F*cks, Just Burned Ted Cruz.