Where were you in the great squirrel war of 2016?
My dearest Misschevians, how I've missed you. While none of you have wondered where I've been the last two mornings, derelict in my newsletter duties, I happily report to you from the nation's capital. I am working from D.C. this week and participating in Vox's first-ever conference on "ideas that will shape the future."
The first day is on-the-record, so if you follow me on the twitters, and who wouldn't considering how much I post about Justin Trudeau, you'll find my reactions there. Since the conference has no panels, and us participants are setting the schedule, I hope they're all ready for my very strong opinion on how anyone who sends Edible Arrangements is a monster.
So now that I have your attention, go watch Sam Bee's Full Frontal take on Trump's birtherism. And then watch Seth Meyers' take on Trump's birtherism. And then pour yourself a hot cup of coffee and ponder our nihilist reality, cuz this is what we have right now. By the way, Samantha and Seth are my new moral outrage compasses.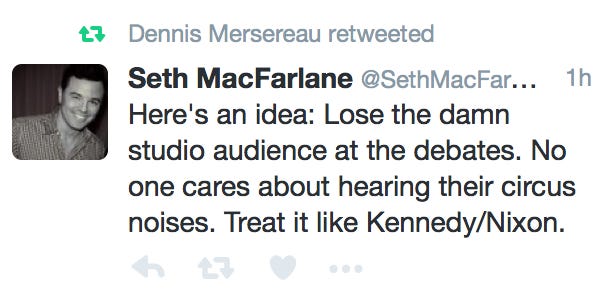 Is this a good time to hope that everyone will Vote As If It Matters? A helpful guide to finding out if you are registered is included again at the end of this email.
Friend of the missive and neighbor Katelyn is back on the home front in a war of attrition with a squirrel we're both battling in our gardens. Heads up, really NSFW language below and discussion of squirrel strategy below.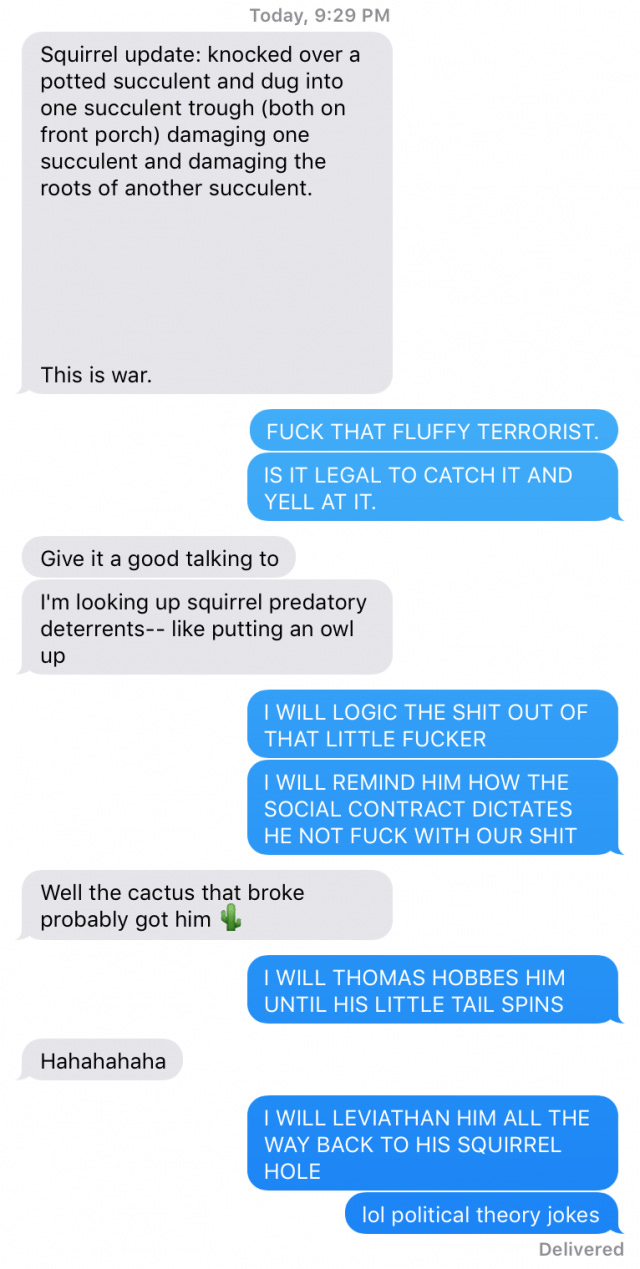 And finally, Christopher Darden may have admitted that he and Marcia Clark may have been more than friends. And if you've seen The People v. OJ Simpson, you know why that's awesome.
REGISTER TO VOTE, please! I really do love you all :)

Go to http://www.rockthevote.com/get-informed/elections/am-i-registered-to-vote/
Check if you are registered to vote

If you are not, register

If you've moved, re-register
AND HERE'S THE IMPORTANT PART.
Go to the social media of your choice and ask your friends to do the same thing:

Here's some sample text you can share: